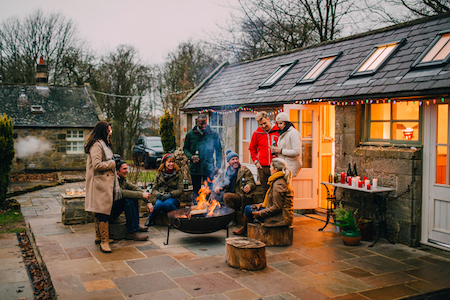 An outdoor living space can make your home feel larger, and can provide a fun al fresco surrounding for the temperate months. If you're considering adding one to your home, think of the following:
Function. Before building your outdoor space, ask yourself how you will use it. For entertaining friends? For intimate family dinners? To curl up with a book? Figuring out the function of the space will help you with your design.
Start small. Before building a full-on deck, clear the space you'd like to use, set up a simple pop-up for shade and move in some outdoor furniture to try the spot on for size before committing.
Build out. Once you've nailed down the area you like, consider having slate,...