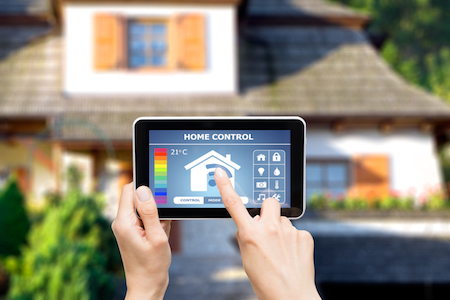 Technology seems to mutate with the speed of light, but is your home keeping up with the changes? Smarten it up with a few smart-home electronics that will boost safety, increase comfort and may even save you a few bucks:
Video Doorbell
The VTech Video Doorbell, about $115, lets you screen and even video chat with visitors before you answer the door. And the system takes a snapshot each time the doorbell is pressed, so you'll always know who came a-knocking while you were away.
Smart Door Lock
The August Smart Lock uses keyless technology to keep your home safe no matter where you are. From your smartphone, you can let guests in, check to make sure you locked up before you left, keep a record of who has entered and exited, and unlock your door from the driveway....