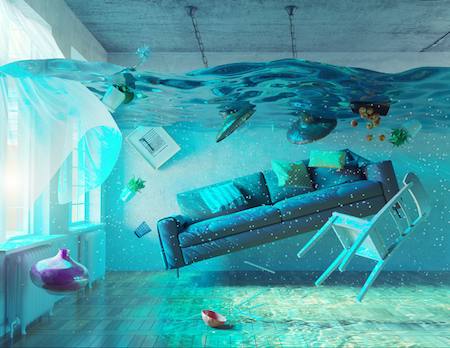 In the wake of Hurricanes Harvey and Irma, the latest storms to devastate thousands of American homes, homeowners may find themselves wondering whether to consider flood insurance.
For those in areas perceived as vulnerable, it's no decision since it's required as a condition of their home loan. For others, it raises the same questions as other types of insurance; namely, when does the premium outweigh the actual risk? A $650 annual premium, the amount the National Flood Insurance Program (NFIP) cites as average, seems like a lot to pay if you never use the coverage.
Since flood damage is not covered under the average homeowner policy, Nerdwallet, a consumer advisor website, tells USA Today what factors to consider in deciding whether to purchase flood insurance:
Even a minimum...